BME's graduating talents in architecture came in top places with their designs in two international competitions.
Architecture student Zsuzsanna Nonn won the first prize in the residential building project category of the 2016 Rethinking the Future (RTF) Sustainablity Award. She initially made the design of a low-rise, intensively built up village residential building complex with mixed garden use for her master's thesis. The 15-member jury of the international competition assessed 105 entries in 35 categories.Zsuzsanna Nonn's advisor was Sándor Makrai DLA, associate professor of the Department of Residential Building Design, Faculty of Achitecture at BME.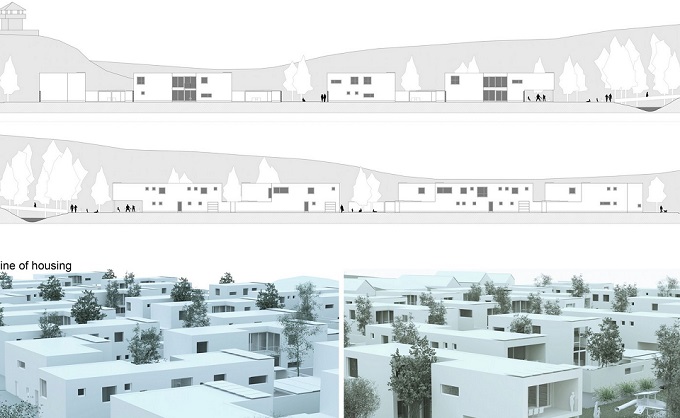 The young talent was also awarded the Hauszmann Prize by BME'sFaculty of Achitecture. The prize is given each year to 5 outstanding students who defended their master's theses in that given year. Awardees are recommended by a committee of three invited architects, and the awards are conferred by the faculty's dean at the graduation ceremony in autumn. The award entries are presented in a publication and an exhibition.
The representatives of BME's Faculty of Achitecture attended the 6th international festival of the Euroasian Architecture and Design Schools held in Nicosia, North Cyprus. Architecture studentAndrás Botos won the third place with his thesis design in the "Architecture Design" category at the event. András designed a rehabilitation centre for oncology patients to receive their chemotherapies in a friendly and peaceful environment. The building also serves as a community centre for the patients so that they may maintain personal contact, and lend support to each other while being treated. The student designer's advisor was Levente Szabó DLA, senior lecturer of theDepartment of Public Building Design, Faculty of Achitecture at BME.
Sources: http://www.epitesz.bme.hu/