Europe's first interactive AI exhibition hosted in BME's Q building.
There is a significant demand in Hungary for an active dialogue between research organisations and enterprises working here and the government, said Károly Balázs Solymár, Deputy State Secretary for Infocommunication of the Ministry for Innovation and Technology (ITM) at the press conference, organised to promote the event, adding that research on artificial intelligence is not only progressing continuously, but the pace of this growth is also increasing exponentially. He went on to explain that the extensiveness of Hungary's AI ecosystem was clearly shown by the fact that Hungary's AI Coalition, formed last year, has grown to include 170 member organisations by now. "Ordinary people think of science fiction when it comes to artificial intelligence and often relate to it with scepticism, fear or uncertainty in spite of the fact that these technologies already surround us, making our lives easier day by day", the Deputy State Secretary explained. He continued: our future is all about knowledge-based investments and AI is a particular innovation area, where Hungary's strong position could encourage economic growth: the aim is to create a stable environment and more favourable conditions in the future for the participants of this exhibition and other companies, active within the field of AI.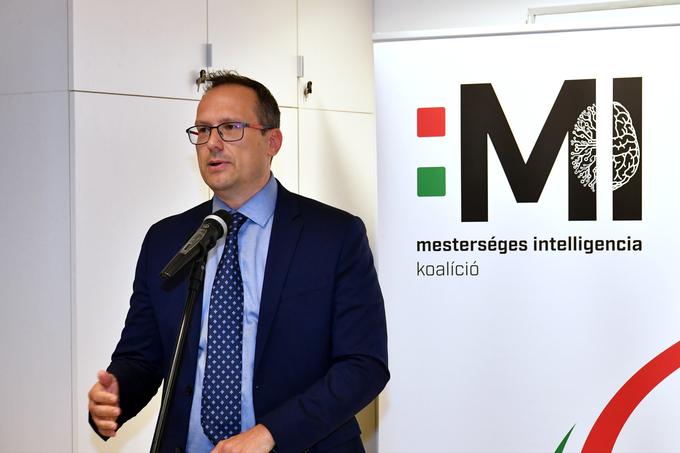 Hungary's AI Coalition was established on 9 October 2018 by 78 international and Hungarian companies, universities, academic research centres, professional and government bodies. Its goal is to bring Hungary to the forefront of Europe in the fields of artificial intelligence research and applications (autonomous vehicles, 5G mobile technology development, AI) and help the country to become an important member of the international AI community. The operation of the AI Coalition is made possible by the Digital Welfare Programme (DJP). The founders of the AI Coalition wish to work together to establish the directions and framework of AI development in Hungary, providing a continuous professional forum and cooperation between AI developers, market and government entities representing AI users, academic players, professional bodies and state institutions. In addition, the AI Coalition also participates in establishing Hungary's AI strategy, as well as analysing the social and economic impacts related to the wider use of AI.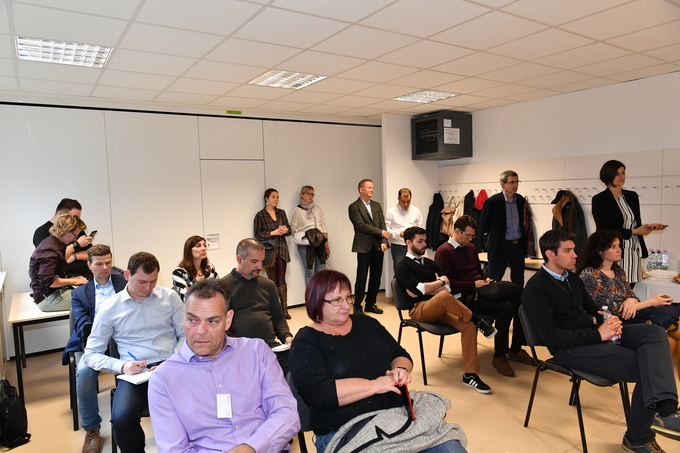 "It is a great pleasure for me to hold this event at Budapest University of Technology and Economics, because our institution plays a key role in the country's higher education in technology and engineering. Our close to 240-year history, the wide circle of the participants and our modern Q building as the location of the exhibition represent the synergy, with which we wish to continue to contribute to the dynamic growth of this field", said Professor Hassan Charaf, Head of the Department of Automation and Applied Informatics of BME's Faculty of Electrical Engineering and Informatics (VIK) and the AI Coalition's board-member in his welcome speech. The professor emphasised that the experts of the coalition had been very busy in their relevant working groups and as a result, by April, they had completed the survey of Hungary's AI ecosystem, and mapped its presence and importance. "We concluded that we should show this to the world in a way that is clearly understandable for everyone", he stressed when talking about one of the aims of this unique interactive exhibition. Another goal was to facilitate communication between AI companies and also with the higher education actors, and to collect websites sharing good practices. Admission to the event, where around 20 members of the AI Coalition showcased their latest AI research, was free of charge and open to everyone. BME's professor pointed out that Hungary was a small country, so all stakeholders needed to work together towards the breakthrough: for the AI Coalition to act as a catalyst in the infocommunications sector.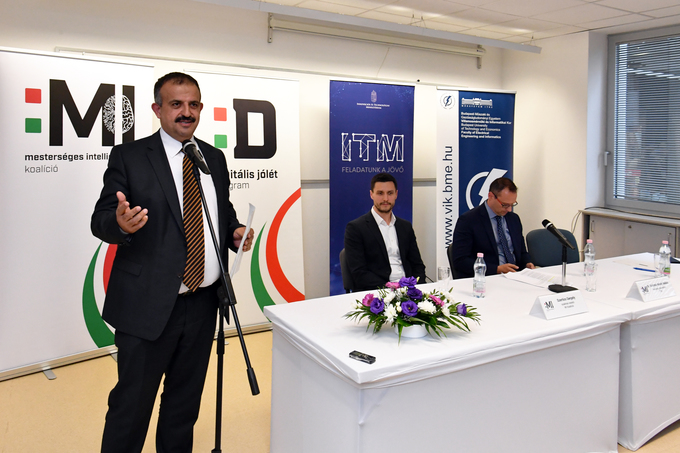 Exhibitors:
BME-VIK-MIT, Clementine, Dmlab, Energofish Kft, Eötvös Loránd University, Ericsson Hungary Kft., FAMPATH.COM, Hallatlan Foundation / GLACCES, IBM, Microsoft, MonsterCode Hungary Kft., Research Institute for Linguistics of the Hungarian Academy of Sciences, Multilogic Kft, Nokia, Robert Bosch Group, SpeechTex Kft., T-Systems Hungary Zrt., Ultinous Kft., Vodafone Hungary, WaterScopeZrt.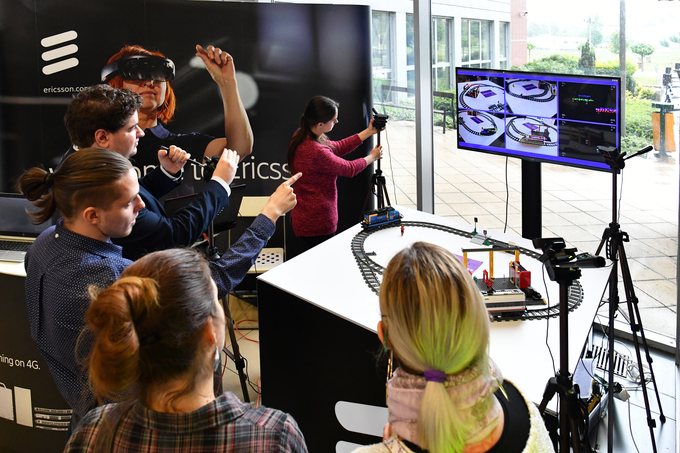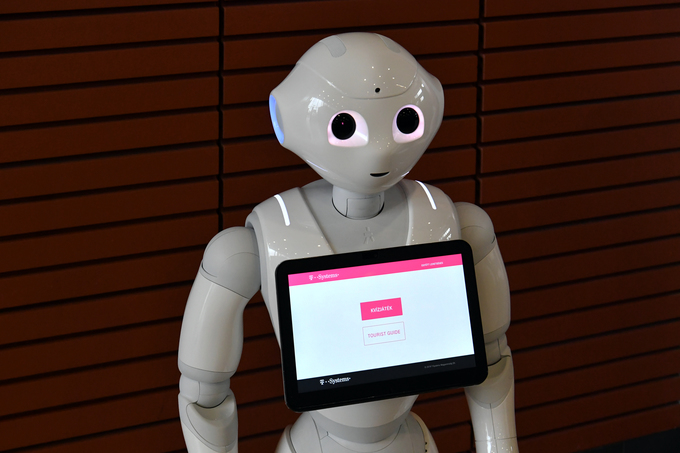 Visitors to this free exhibition were able to use their own experiences to understand the importance and day-to-day reality of artificial intelligence, explained Gergely Szertics, professional leader of the AI Coalition and the main organiser of the event, adding that the goal is to build a community and develop Hungary's AI strategy by the end of this year. He went on to stress that research institutes, industry representatives and government bodies are working together to introduce and use these new technologies in everyday life. He revealed: building on the success of the event, held at BME, there are plans to take this exhibition to other parts of the country.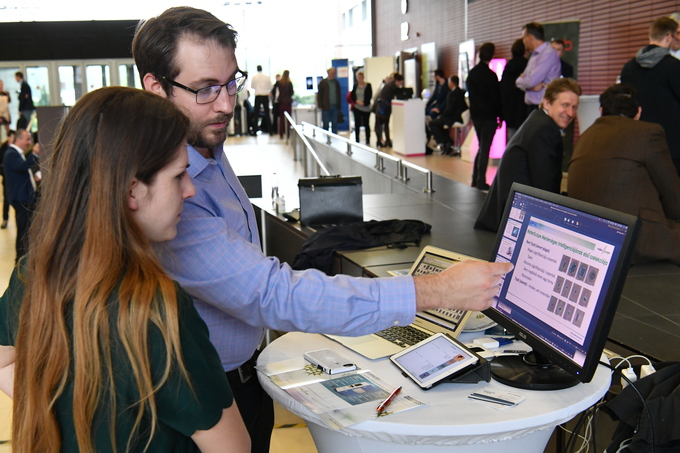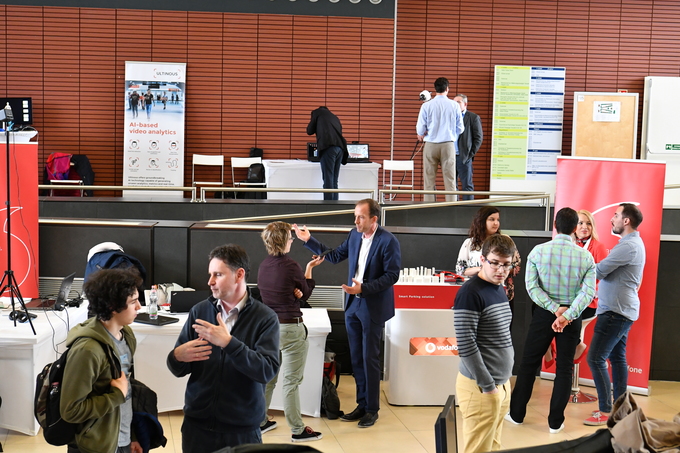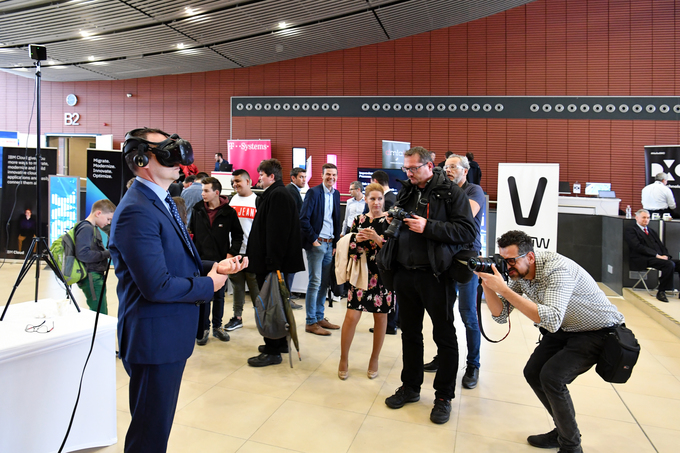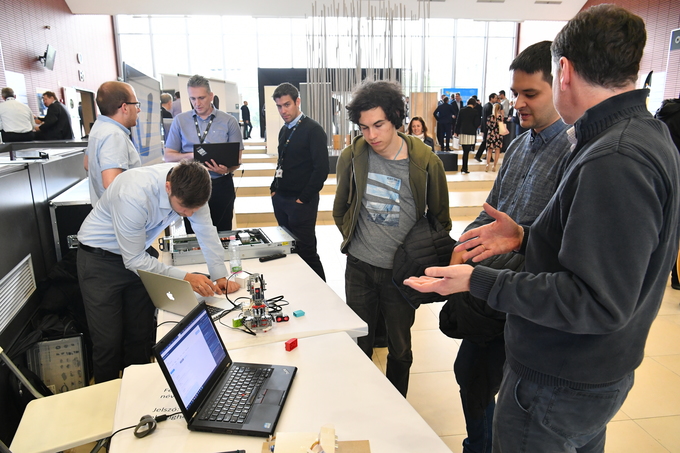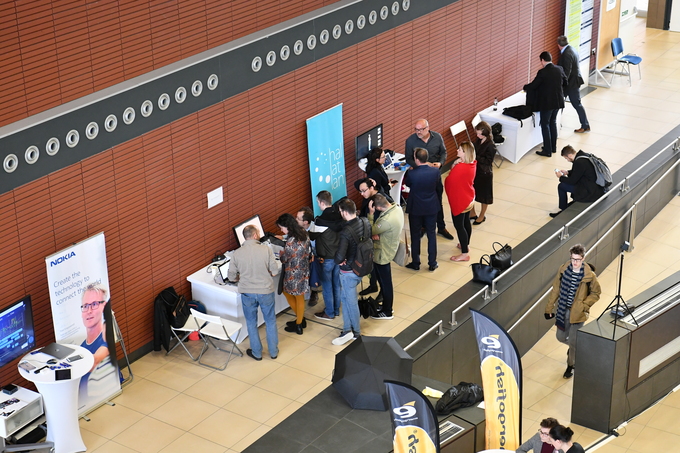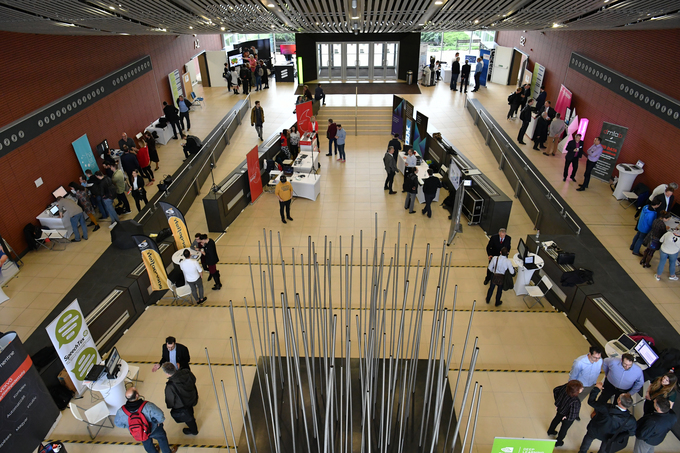 HA-GI
Photo: János Philip