BME students participating in the mobility programme spent several months away from home in different parts of the world, including Mexico and South Korea.
"I hope that many people decide to embark on such an adventure, because it is the experience of a lifetime. I can only encourage everyone, because I came home with incredible experiences, which I will surely be able to use not only in my studies, but also in my work and private life", said Máté Rostási-Szabó, who studies Business Administration and Management at BME's Faculty of Economics and Social Sciences (GTK). He spent 6 months in Mexico City at the Technologico de Monterrey as a Campus Mundi scholarship holder.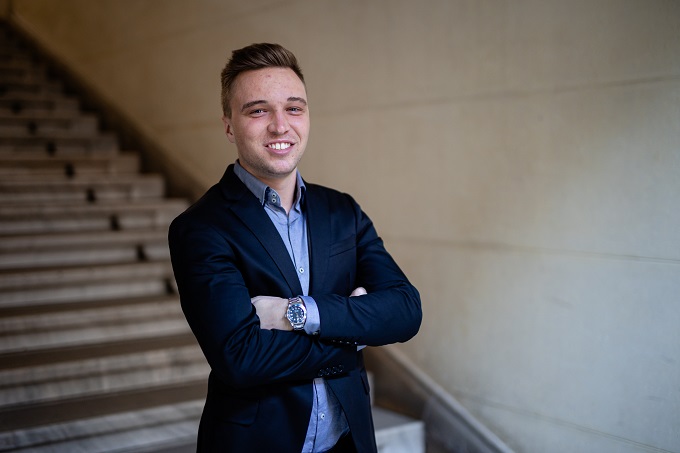 "I chose a destination outside Europe, which is one way of committing to a trip to the other side of the world without the option of popping back home. I wanted to leave my comfort zone, to immerse myself in foreign cultures as much as possible, to gain experiences and to be bold enough to realise my goals. It was a big dream," revealed the student, who could count on the help of the programme's coordinators from the very beginning of the application process, and which was much appreciated with the lengthy administrative tasks.
In his chosen host institution in Mexico, students are taught according to the Dutch/Australian methodology: interactive, small group sessions, which, compared to theoretical lectures delivered to large audiences, is a different form of teaching, involving more individual homework, classroom activities and teamwork. One advantage of having to continuously prepare for classes is that students had to study much less for end-of-semester assessments, thanks to regular tests during the term. According to Máté, in addition to the teaching methodology, students are inspired by the immersive environment: "the Monterrey campus is beautiful: the university is a green island with deer, peacocks and squirrels running among the students in the park, in the middle of a city which is a concrete jungle. The university buildings are modern and well-equipped, as the university spends a significant part of the money received from the rather high tuition fees on infrastructure development".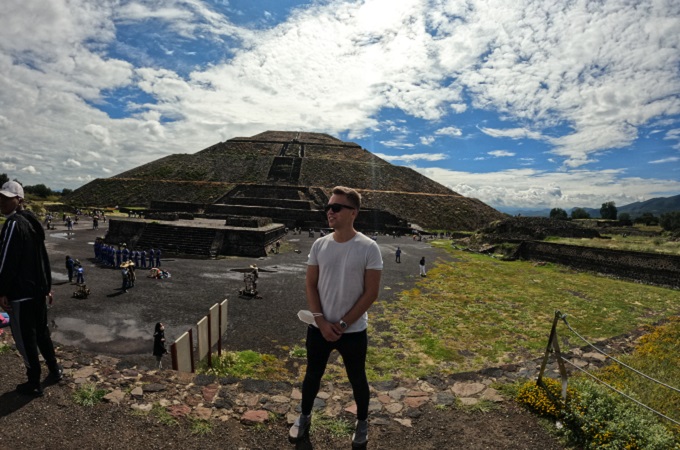 Máté selected the subjects he took for the scholarship period very carefully. "In addition to the Spanish language classes, I took a course on intercultural business and negotiation techniques, where we practiced what we had learned with our fellow students. I believe that the knowledge gained there is essential professional knowledge in an international economic environment. The course included comparative analyses of, for example, Japanese and German negotiation techniques, and we wrote our assignments with the help of businessmen and women from the countries concerned. We managed to cover almost all economically important countries during the six months. For me, this was the biggest professional development opportunity as a scholarship student."
In addition to gaining professional knowledge, the BME student also sought to build personal relationships. "During my stay, I found great companions, with whom I participated not only in the official programme, but also in extra-curricular activities. I can safely say that I have made some serious friendships during my semester abroad, and I hope they will last for a long time to come. With the team members, who are mainly European students, we are planning a tour in the near future, where everyone will be able to welcome their peers in their home town and introduce their country", said Máté Rostási-Szabó of his own personal experiences. In his interview with bme.hu, he revealed that in addition to his studies, he travelled in his free time: in six months he visited most of Mexico. He has been to the pyramids at the ruined cities of Teotihuacan and Chichen Itza, and although he had also visited the Egyptian pyramids before, he describes the experience of learning about Mayan and Aztec cultures as incredible. He went to the Caribbean, where he swam with sharks. The US was also close by, so he visited 5 states, admired the Grand Canyon, Las Vegas, Hollywood, and even New York on the eastern side. He also had good relations with his Mexican hosts: "we were welcomed by helpful, open and friendly people who were ready to support me whenever I asked for help".
One of the European Commission's most successful initiatives, the Erasmus programme, launched in 1987, is a mobility scheme for students, teachers and non-teaching staff from the European Higher Education Area to partner institutions in other countries, which has already helped more than 10 million university students to move around Europe.
Under the programme, mobility trips and the exchange of good practices are organised based on agreements between universities and higher education institutions. Mobility is an opportunity for innovative education systems to adapt to new forms of teaching and learning. Education, training and non-formal learning are important factors in creating jobs and increasing Europe's competitiveness.
The new 2021-27 programme period will allow mobility to institutions outside Europe, opening up the world even more to those interested. Participants can improve their language skills, build professional relationships and learn about other cultures.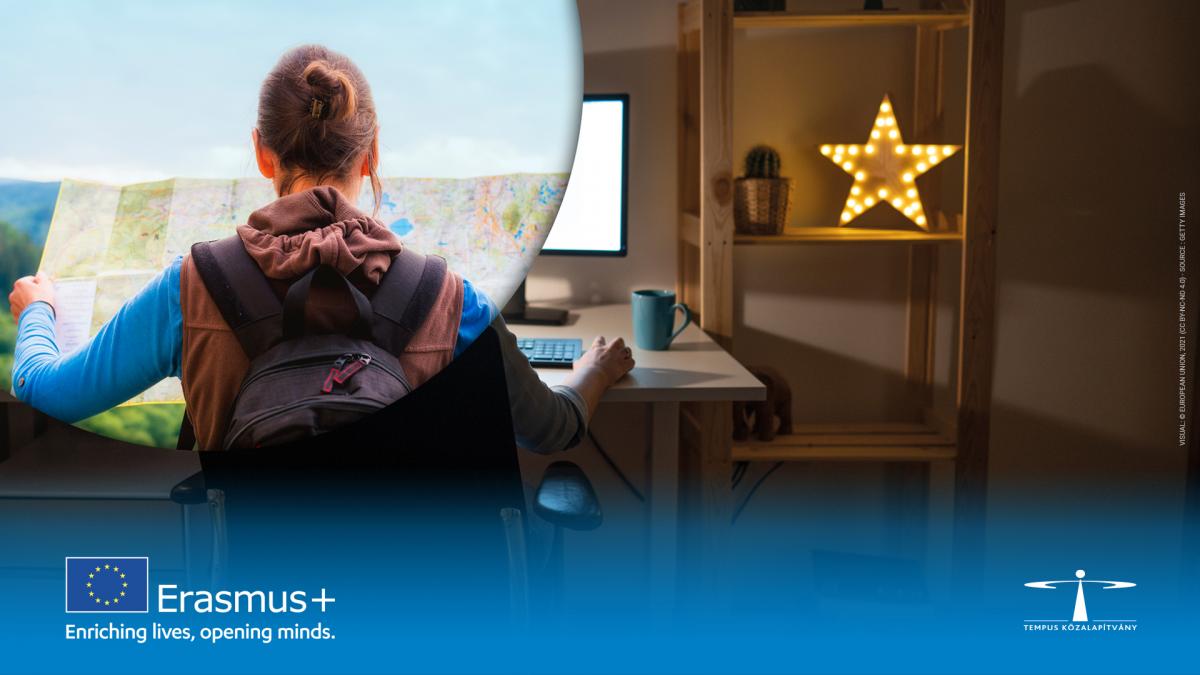 The programme is coordinated by the Erasmus Office, http://nki.bme.hu/node/5703 of BME's Department of International Relations (BME NKI), http://nki.bme.hu/and at national level by the Tempus Public Foundation as the national office.
To help as many students and colleagues as possible to benefit from the advantages of an experience abroad, the Erasmus Office offers continuous opportunities for traineeship, teaching mobility and staff mobility for training.
The 2020-22 period, which exceptionally covered three terms due to the limited travel opportunities caused by the coronavirus, saw 469 mobility placements. The most popular mobility scheme was the learning mobility involving 387 students, followed by traineeships with 70 students and lastly teaching and training mobility with 12 participants.
For incoming students, Budapest University of Technology and Economics continues to be a popular destination for part-time studies - 340 students arrived for the autumn term under the Erasmus programme.
BME's Department of International Relations considers it an important mission to contribute to the expansion of the students' and staff's professional experiences, the establishment of international partnerships and the development of new joint training programmes through the implementation of the Erasmus programme, thus strengthening BME's international reputation in order to attain and maintain its prestigious positioning in world and regional rankings.
For more information about the various mobility programmes visit the website of BME's Department of International Relations, at the following link.
Testimonials by some of the participating students are available at this link .
Bme.hu recently interviewed Krisztina Fehér, assistant professor of the Department of History of Architecture and Monument Preservation at BME's Faculty of Architecture, who spent two months at the Center for Medieval Studies (Centre d'Études Médiévales) of Paul-Valéry University of Montpellier (Université Paul Valéry - Montpellier 3) within the Erasmus+ Staff Mobility for Training programme.
"It was a childhood dream come true to go to the Korean peninsula and experience for a short time a culture that I had previously only seen in films and imagined from other people's accounts. I am lucky to have been able to travel twice with the help of the mobility programme", Panna Sándor said of her trip. She is a BSc student in International Communication at BME's Faculty of Economics and Social Sciences (GTK), who spent two semesters at Inha University in Incheon, a city of 3 million people in South Korea, just outside Seoul.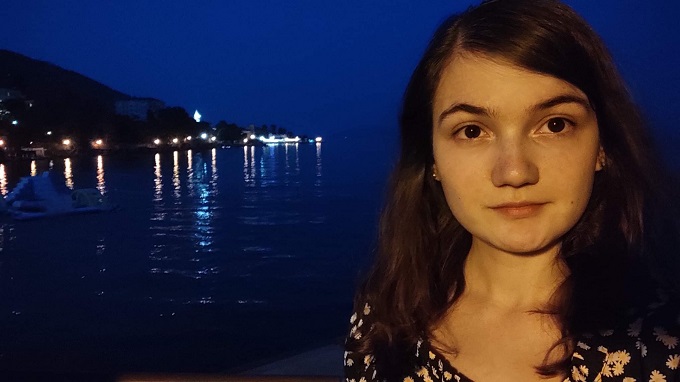 Interested in Asian culture, especially Korean culture, since she was at high school, she started university with a strong determination to take advantage of every scholarship opportunity to reach her coveted destination country. "In addition to the excellent academic programme opportunities, I decided to study at BME because of its extensive international connections. BME has partnerships with several Korean universities, so I had several options to choose from. Finally, I got a place in one of the top 10 universities in the country through the mobility programme, where I was able to practice the Korean language alongside my studies," explained the student, who, as a scholarship holder, has not only fulfilled her own dreams but also that of her father.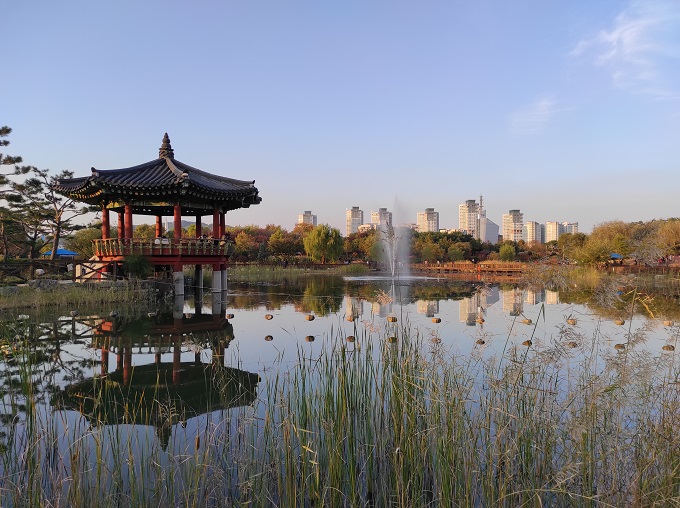 Panna Sándor received a lot of help in preparing her mobility application: the host university asked for an IELTS language exam, but instead they accepted another proof of language competence from Panna, which was actually a higher level certificate. According to Panna, the Korean university has its own organisation to help exchange students settle in, and to answer any questions they may have. The institution is well-equipped, with a number of sports fields, several computers, studies and dormitories for students and excellent public safety.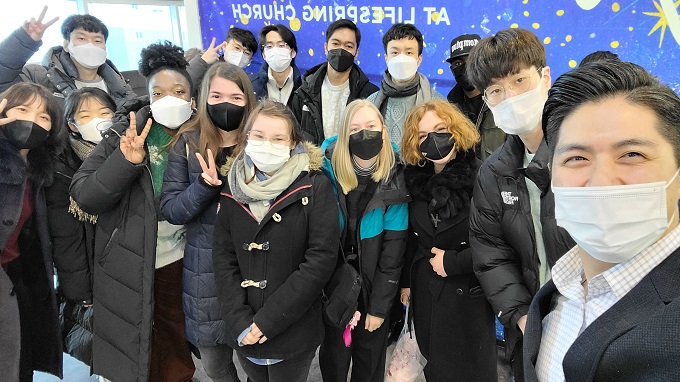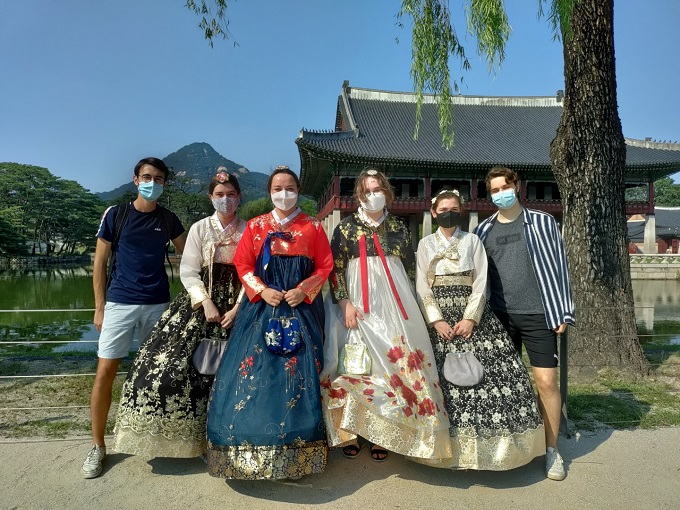 I also spent a lot of time immersed in Korean culture and language, in addition to my subjects. In one course, for example, we used Korean films as a basis for learning about local culture (e.g. weddings, funerals, other customs, traditions, cuisine, etc.)."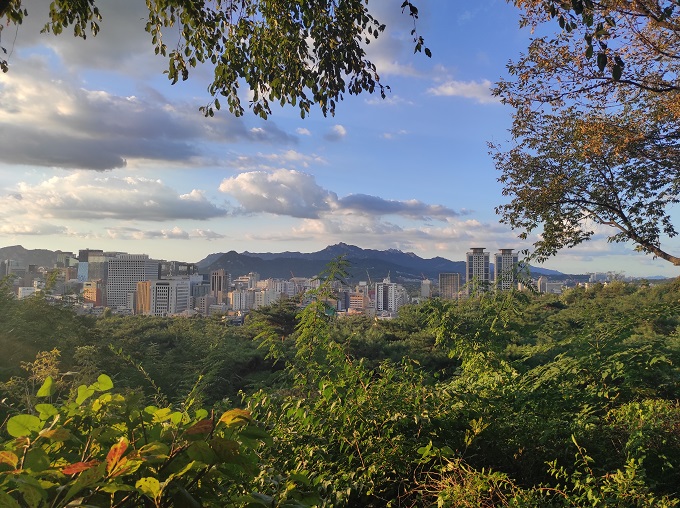 "I was able to choose my own courses according to what I was interested in and what was related to my studies at BME. In addition to professional knowledge, I made many new friends at the university, including exchange students from Europe, Asia and the United States." Panna Sándor also pointed out that there were some difficulties in getting the courses, taken during scholarship studies, accepted, as the 3-credit Korean courses correspond to 5 ECTS credits. "Despite some minor difficulties, my semesters abroad have overall exceeded my expectations. I visited a lot of sights in Seoul, and also the historic city of Suwon, where one of the most interesting sights is the Hwaseong Fortress. I also made it to the beautiful coastal city of Busan at the far end of the country. I have gained many new experiences and friends. Several of my Korean friends would like to visit me in Budapest, and as soon as the pandemic allows, I would like to return to Asia again."
TZS-HA
Photos: B. Geberle, Máté Rostási-Szabó, Panna Sándor, pixabay.hu