Időpont:
2018. March 27.

14:00

to

18:00
Helyszín:
Building E floor I auditorium B
Are you interested in the mystic world of space? Are you curious about the newest space missions? At the end of MARCH – for the first time since 2005 – NASA arrives in Hungary!
We recommend you the "Ask NASA, Jacob Cohen answers!" Free meetup, where you have an unmissable opportunity to ask NASA and meet with one of the leaders of the world's largest space research organization!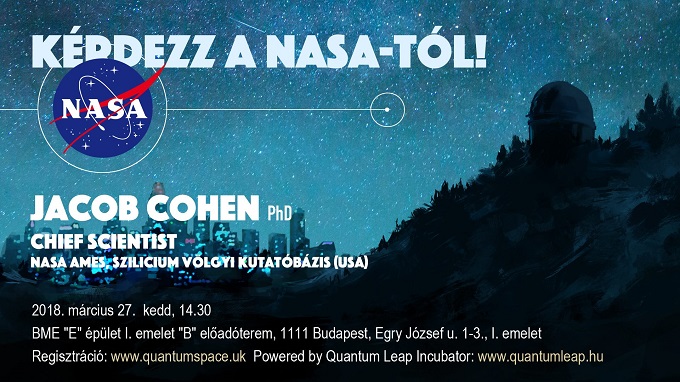 Get your free event registration.
More information at the event Facebook page.