Cultural program series to introduce Hungarian folk tradition to BME students of English courses.
In Spring an annual cultural event took place in Goldmann Restaurant: BME students of English courses met Hungarian folk tradition there while they could taste Hungarian food.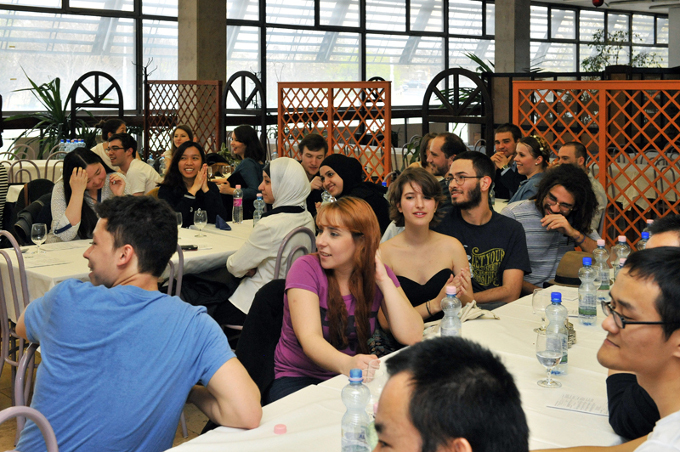 The performance of the Knights of St. Ladislaus, a fighting show recalling the years of the Hungarian conquest, musical instruments and wears of the first was enjoyed very much. The students could try the sword and pull a bow.
Hungarian folksongs could be heard and with some courage one could test canon singing. The greatest hit was the folksong beginning as 'Tavaszi szél vizet áraszt', which was sung by Freddie Mercury in the concert of Queen in Budapest. The Hungarian cuisine was represented by goulash soup with 'Erős Pista' (hot red pepper cream) and jam donut. After the meal the student met Hungarian Easter traditions including watering poems and watering girls.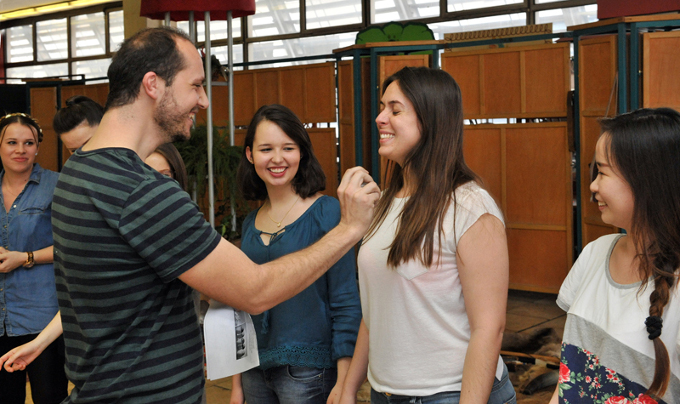 Learning old folkdances is not only training but a lot of joy. Some took the challenge to sing Hungarian folksongs and dance Hungarian folkdances in public. They got ornamental Easter presents and T-shirts.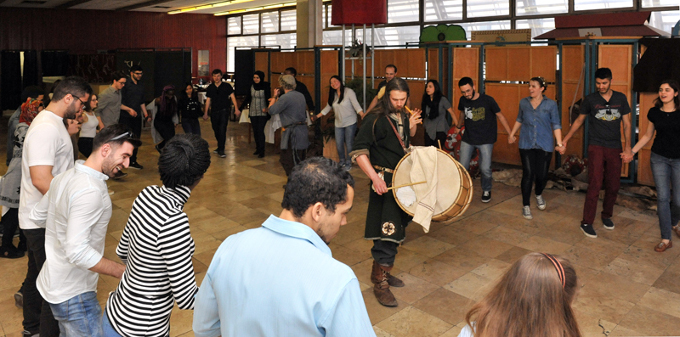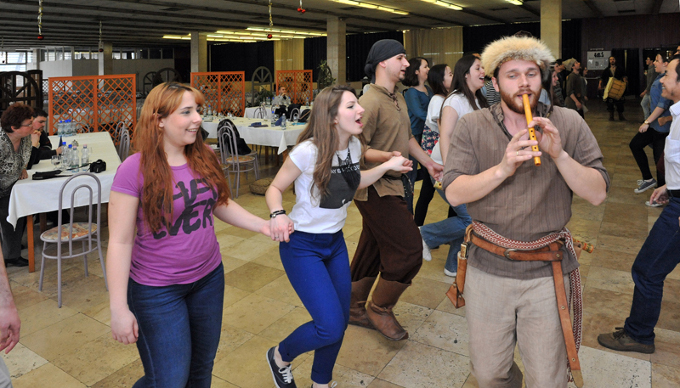 'We organize two journeys for the foreign students.' answered to bme.hu Veronika Balogh, referent of foreign relations, organizer of the event. 'At first we visit the North-Eastern part of Hungary, hike the stalactite cave at Jósvafő and take a ride on horse-drawn carriages. In the near Szinpetri we will see old printing machines and the world largest book, which is registered among Guinness records. On the following weekend we go to the North-West, visit the Pannonhalma Abbey, the Fertőrákos quarry, the old centre of Sopron and the memorial of the Pan European Picnic, a key event of the transition in 1989.'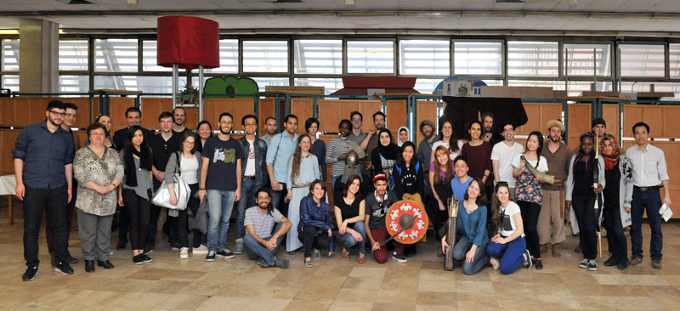 -HA, TJ-
Photos: János Philip