Master students will learn to combine data and urban design as part of the Masters module.
The Department of Urban Planning and Design, Faculty of Architecture (ÉPK), Budapest University of Technology and Economics (BME) and Digital Blue Foam (DBF) announced several days ago a partnership that will allow the Master of Science (Architecture) students to experience and test the revolutionary Digital Blue Foam design software in their coursework.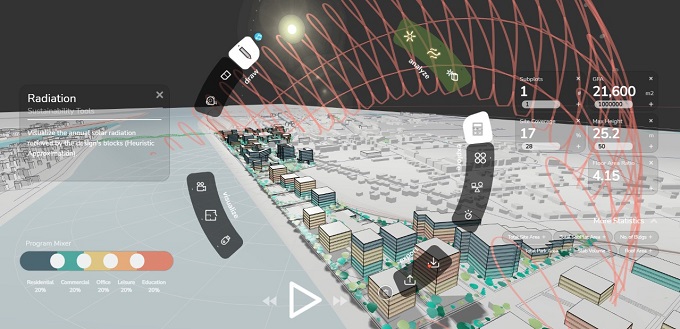 Under the semester long agreement, the Msc Science (Architecture) students taking the Specialization in City Design module at the Department of Urban Planning and Design will have a chance to keep up with the technological innovations of Computer Aided Urban design and to the learn to use Digital Blue Foam and develop their projects with the software. They will have the opportunity to sketch directly onto an environmental analysis and make building designs more humane and sustainable.
According to the agreement each participating student will be given access to DBF's online tutorials, can listen to guest lectures with DBF co-founders on machine learning and the functionalities of the DBF software and will participate monthly group catch-ups with a representative from DBF to discuss the student's projects and their experience using the DBF software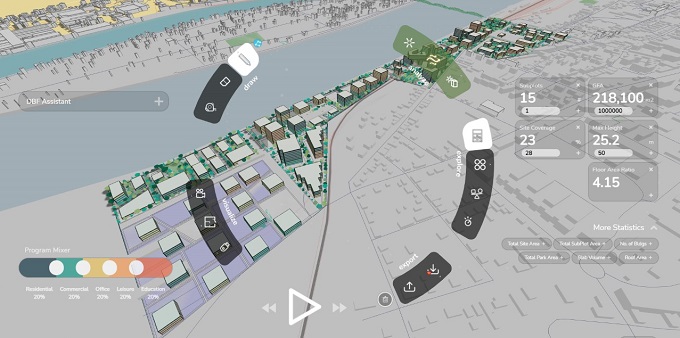 Digital Blue Foam, a Singapore-based design technology firm founded by architects, has created an easy-to-use software for architects and city planners that offers unparalleled user experience, a powerful design engine, and project analytics tools - all in one fully web-based platform. The software hunts, gathers and computes contextual data such as climate, program and urban networks to determine the right building configuration. The software is being used by some of the world's leading AEC companies such as Takenaka Corporation of Japan.
"I believe Digital Blue Foam is a wonderful educational tool to explain many factors in urban development such as different site data, shades in different seasons, and zoning values. Students who are familiar with Digital Blue Foam as a generative design tool will have a faster learning curve and will be more prepared for future design technologies." said Bálint Kádár associate professor of the university's Department of Urban Planning and Design and lead for the partnership. They – Mr. Kádár and his colleagues Amir Sirjani and Arpad Szabo - look forward to using and learning from the software in the Master programme coursework.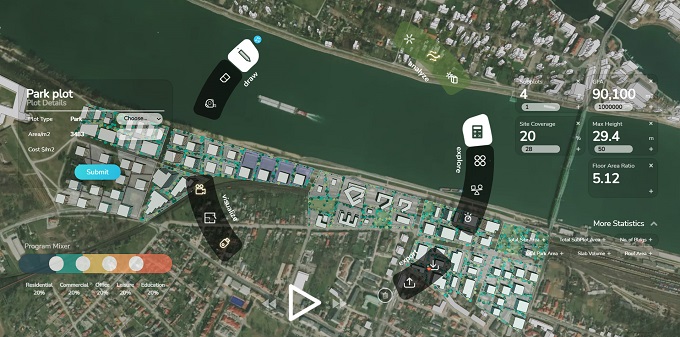 Camiel Weijenberg and Sayjel V. Patel, co-founders of Digital Blue Foam, said: "We are pleased to partner with Budapest University of Technology and Economics, the largest and leading university in Hungary to train architects. We believe that by educating the next generation of architects on the latest tools and technologies, we will shape the way they design - efficiently, intelligently, and sustainably - and contribute to the industry."
The City Design specialization of the Department of Urban Planning and Design has the goal to give enrolling students insight and professional skills connected to urban design, urban planning and connected other fields of urban activities. The complex educational program integrates Hungarian and international experiences and is based on the highly competent and diverse background of the Department. As presented by this cooperation, we have the goal to bring students the highest level technological advancements within their educational modules, besides training them for high level of design competence. For more information, click here.
– GI –