QS World University Rankings by Subject (QS WUR by Subject), as well the new QS Sustainability ranking place BME among the world's best universities.
Quacquarelli Symonds (QS) is one of the world's most influential ranking agencies, listing and ranking the top 4-5 % universities of the world.
QS WUR by Subject, in particular, compares these top universities in a given field, based upon academic reputation, employers' opinion, quality of publications and scientific achievements, and the level of international collaborations. This year, BME advanced further in QS 2022 subject area ranking, and reached an outstanding result: in the field of Engineering and Technology it has been ranked 211th worldwide as the only Hungarian university on the list, with an overall score of 71,3, approaching its competitor, TU Wien (77,3 points). With this result, BME is the best Hungarian university according to QS WUR by Subject.
BME's programs also excelled in all specific Engineering and Technology subject areas, relevant for BME, where it has been ranked as the only or the best Hungarian university: BME has been ranked among the world's top 151-200 in the fields of Civil and Structural Engineering and Mechanical Engineering, while in Computer Science and Information, in Chemical- and in Electrical and Electronic Engineering it is among the top 301-350 universities in the world.
Beyond Engineering, BME also progressed in all other relevant subjects area rankings. In the field of Architecture and Built Environment, it is ranked 151-200 worldwide, and it is the only Hungarian university on QS's top list. In the field of Natural Sciences, it is ranked among the top 301-350 in Materials Sciences and Mathematics, and top 351-400 in the fields of Chemistry, and Physics and Astronomy. First in 2022, BME's Business and Management Studies program also made it to the top list, where it has been ranked 501-550 worldwide.
BME also excelled in QS's Sustainability ranking published the first time in 2022; in the field of Environmental Impact it has been ranked 198th, as the only Hungarian institution, and in the category of Sustainable Institution it has been ranked 23rd among 700 participating institutions.
These results clearly reveal BME's regional position in Central- and Eastern Europe as a leading technical university.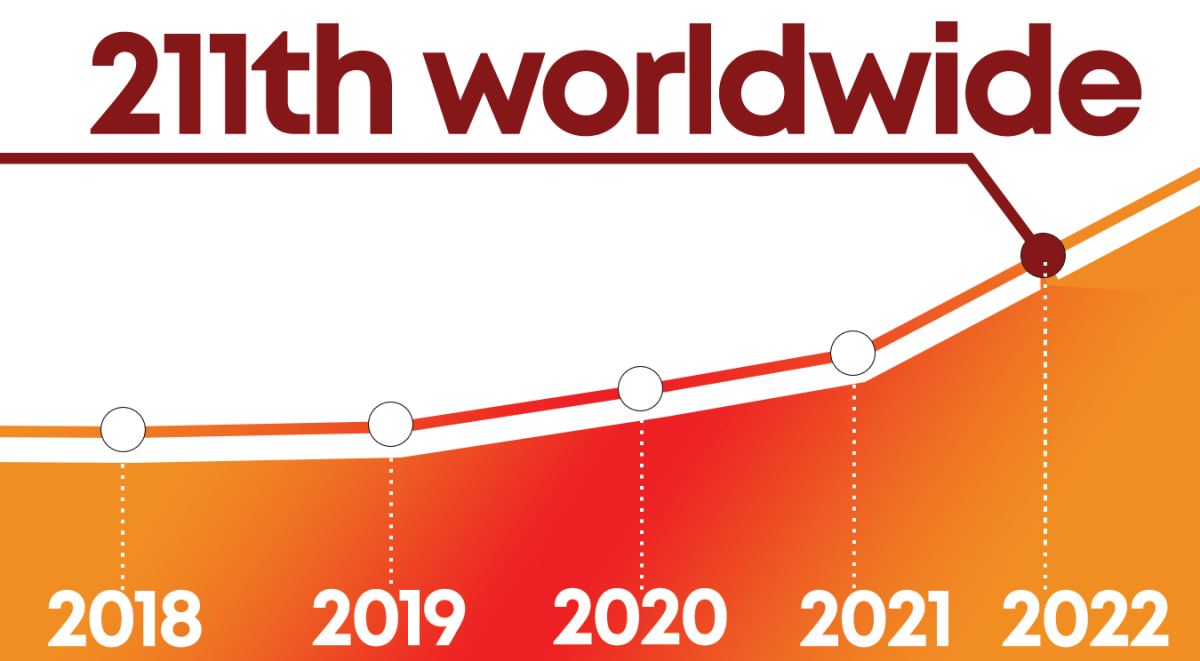 BME's Scientific Council – Department of Research and Innovation – Rector's Office, Department of Communication