Some thirty students received their degrees at the graduation ceremony of BME's English-based study program.
"You have reached and important milestones in your lives: you've received your well-earned degrees", Károly Veszprémi, Vice Rector for Education addressed the students of the English program. "You have been working hard for the past few years: you've done your homeworks, taken tests and exams. Now you know it all paid off, you have a solid base you can build on in the future."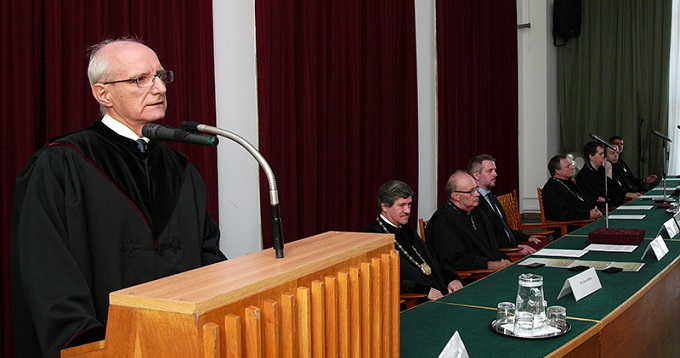 "It was an exciting time of your lives, but there was also a price to pay", Georg Jürgen Tepfenhart, MSc student in mechanical engineering said to the graduates. "I'm referring to the efforts you had to make, and the patience the long classes required, and let's not forget the tears shed over previously unforeseen hardships."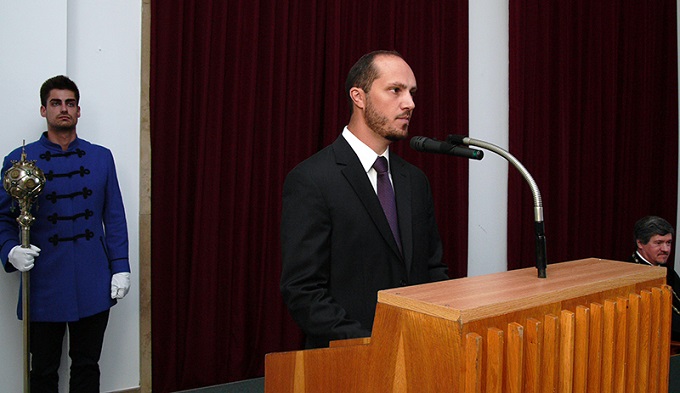 "I had wanted to study for a master's degree and have advanced knowledge long before I got the scholarship in informatics", recalls Somia Zerdoudi from Algeria. "I'm really excited and can't wait to go home to put my knowledge into practice. I'm pleased now although the beginnings were very difficult; in my country, Algeria, the language of instruction is French, but here I was given the opportunity to study in English", the infomatics graduate added. She said farewell to the Alma Mater on behalf of almost half a dozen Stipendium Hungaricum fellows having graduated this year. The scholarship programme of the Hungarian government is open to the students of 49 countries.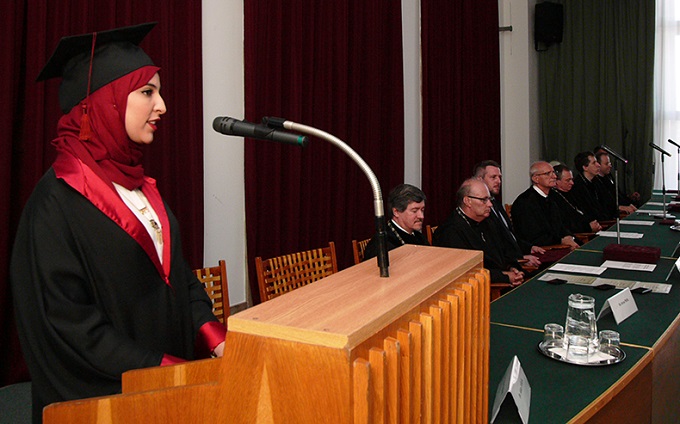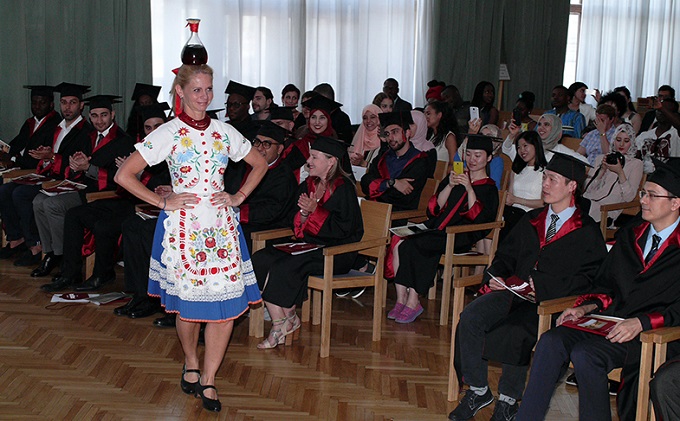 Navid Arzani, freshly graduated architect, Mingyue Hei, Emediong Udeme Akpan and Shalamberidze Tamar, freshly graduated electrical engineers received certificates of merit for their excellent  academic perfomance.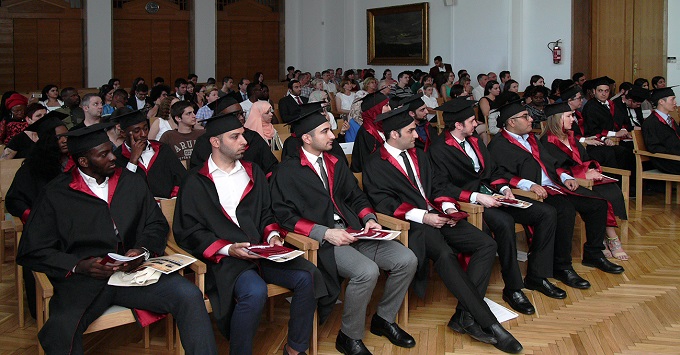 "The years spent at the university are special as they've made us who we are today", emphasized Navid Arzani saying farewell on behalf of the students of the regular English-based programme, and the distinguished students. " I, for one, am sure that my life would be completely different without the invaluable experiences gained here. I wouldn't have character traits like determination, self-confidence, ambition and commitment.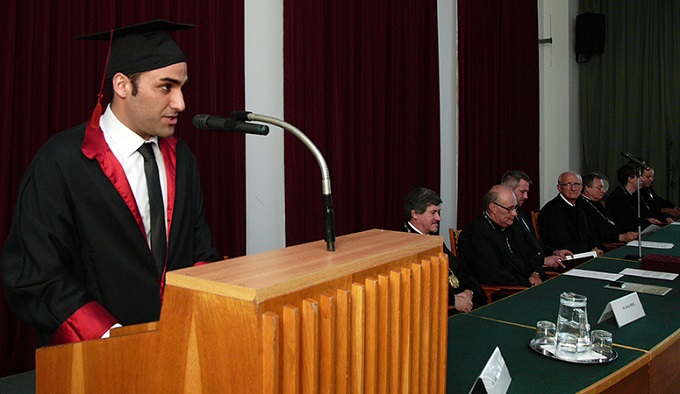 The head of the mentors, Annabella Varga recalled the happy and difficult times, and finally wished the graduates strength and perseverance for the next phase of their lives.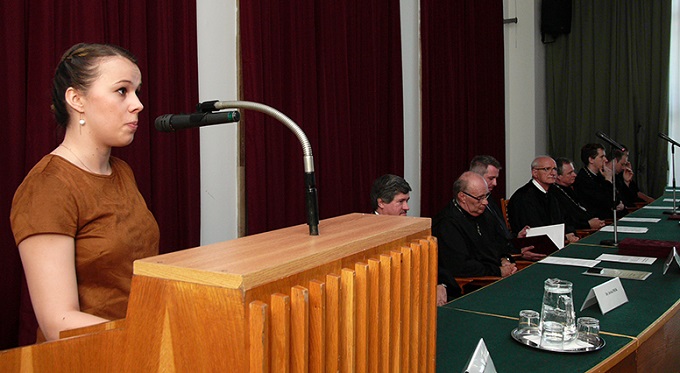 The chairman of the graduation ceremony was László Gergely Vigh, associate professor, the foreign language programme coordinator of the Rector's Office. Also present at the ceremony were Tamás Lovas, associate professor (ÉMK), Imre Orbulov, vice dean (GPK), András Sipos, vice dean (ÉMK), Zoltán Hell, associate professor (VBK), Károly Veszprémi, vice rector for education, János Levendovszky, vice dean (VIK), and István Prok, vice dean (TTK).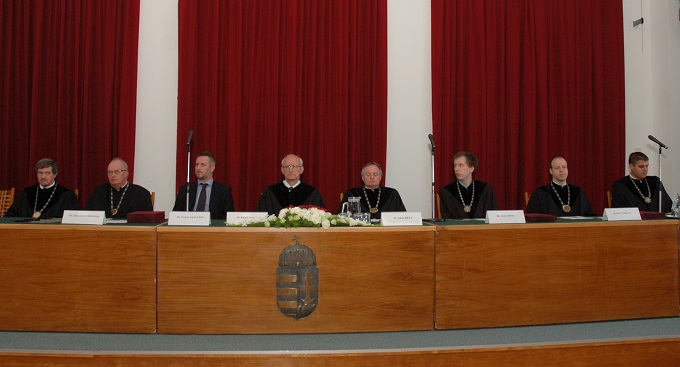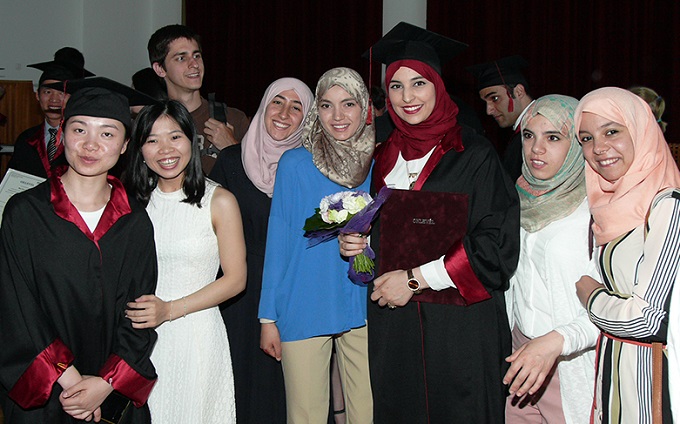 HA - TJ
Photo: Philip János, Takács Ildikó