BME's students won a gold and silver medal, and gained life-long professional experiences at the EuroSkills 2018 competition.
"Hungary had the best results to date at the world competition and now we have won the European final. As students, it is very inspiring to start our professional careers in engineering with such brilliant results under our belt", Zoltán Takács, second-year BSc student of BME's Faculty of Electrical Engineering and Informatics said after receiving the gold medal in the mechatronics category together with Kristóf Balázs Sipos, second-year MSc mechanical engineering student of University of Debrecen's Faculty of Mechanical Engineering.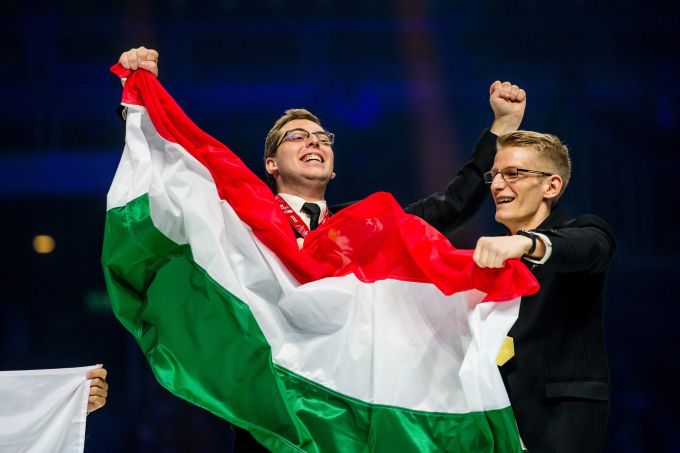 EuroSkills, the European Championship of young professionals is held every two years, in every even year. It is sponsored by the Hungarian Chamber of Commerce and Industry. Each country may enter one competitor or team per trade and a competitor may compete in one EuroSkills Competition only. The official language of the competition is English. The event is 3 days long and the net competition time is 14-18 hours. Competitor age limit is 25 years.
EuroSkills competitions are organised in several sectors: Transportation and Logistics, Construction and Building Technology, Manufacturing and Engineering Technology, Information and Communication Technology, Creative Arts and Fashion and Social and Personal Services.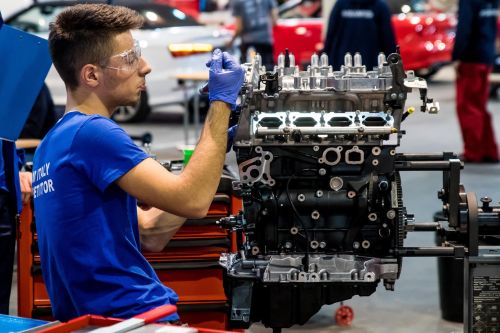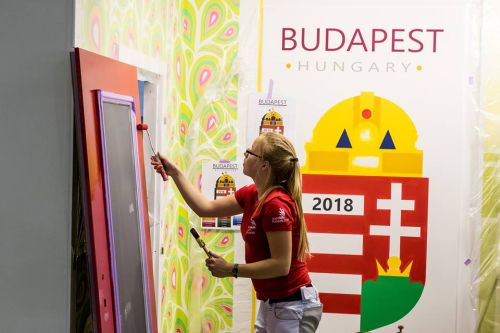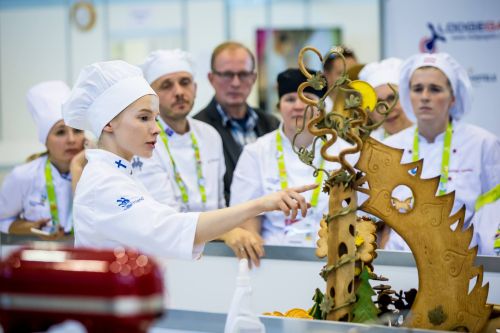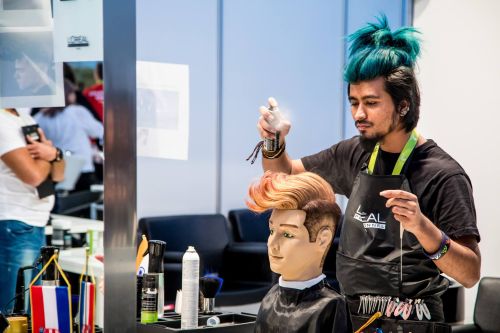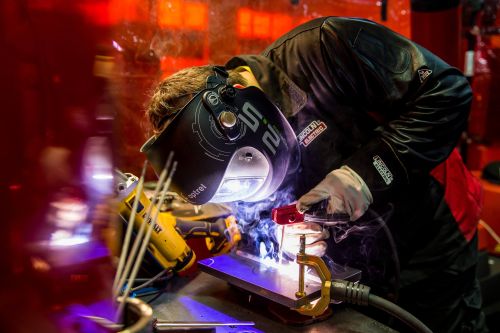 This year 31 entrants from Hungary competed in 27 categories against the best professionals from 28 countries over 3 days, in front of over 100,000 visitors at Hungexpo in Budapest. An intensive 100-day preparatory phase preceded EuroSkills 2018. The Hungarian team made their country proud: they received 3 gold, 3 silver and 3 bronze medals, as well as 8 medallions of excellence at the medal ceremony, held at Papp László Arena in Budapest.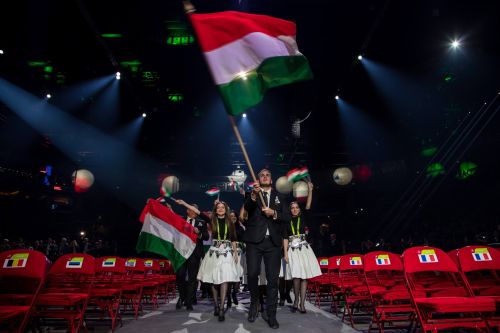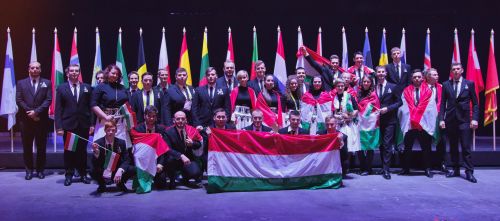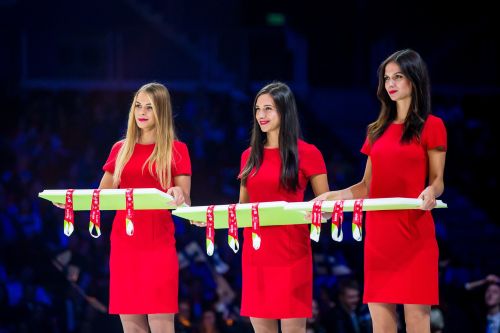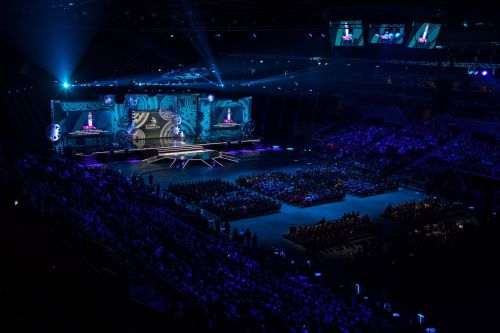 The duo had to solve a complex task in the finals of EuroSkills. They had to build a miniature (70cm * 70cm), but operational version of a production line. By the end of the first day they had designed the material feeding process (products were sorted by the machine according to colour). On the second day they made an assembly line, which was able to determine the orientation of the items, which were then fitted with small caps or the larger display tops developed by the students (while the handling of defective goods also had to be solved). Eventually, on the third day, they carried out maintenance (replacement of components) and completed the production optimisation of the equipment. The students were not only tasked with the mechanical assembly, but also had to establish the system, programme the PLCs (programmable logic controllers) that operate the system, as well as set up the electronic and the compressed air networks.
The optimisation task, for which 1.5 hours was given, was harder then in the previous years: "as part of the scoring, we had a 10-minute window for replacing any components and restarting the station. During this time we encountered an unexpected problem, for which we were unable to prepare: one of the samples got stuck at a work station. Luckily this problem only lasted for a few seconds and resolved itself, however, it gave us quite a scare, because the competition was really fierce and a lot depended on it", the students explained, describing the most exciting moments of the event, which they completed with a 96.7% result. "This surpassed even our practice sessions", they said, adding that their performance at the 2017 WorldSkills competition was a huge motivation throughout: they finished 12th out of 37 countries at the Abu Dhabi competition, which was the highest ranking for Hungary ever in the mechatronics category. (Editor's note: bme.hu also reported on our successes at WorldSkills) "We only missed the finals by a few percentage points, so we were disappointed in spite of the good result. We learnt a lot from that competition, so when we were preparing for the EuroSkills finals, we paid more attention to our physical and mental training and deliberately practiced difficult situations in the now known conditions", the winning duo revealed about their three-month preparation, adding that they had set their hopes on a podium finish.
Zoltán and Kristóf have been interested in professional competitions since secondary school. They were teamed up at the Hungarian qualifiers: they both reached the top 4 in the individual event, where they were paired up by the organisers. They went on to win the national competition and qualified for the two international finals. In the future they aim to help other students to prepare for the next WorldSkills event as efficiently as possible.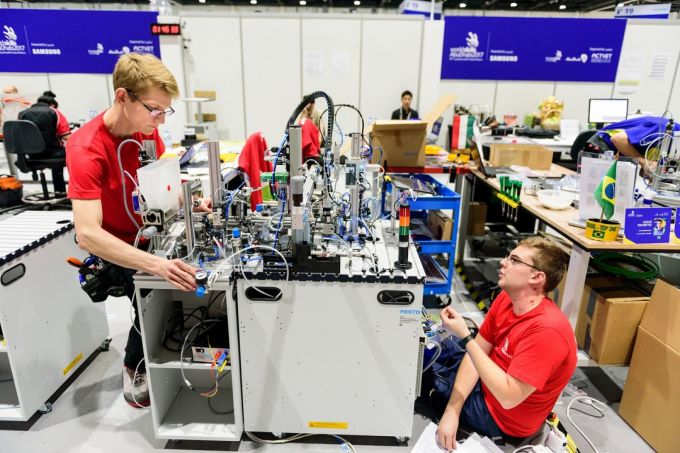 "I saw a great opportunity in this competition, so I am pleased that I decided to participate in the national qualifier, because I gained a lot of experience professionally, which will come in very useful later during my studies and probably during my career", stressed Ákos Balogh, BSc student in electrical engineering at the Faculty of Electrical Engineering and Informatics, who finished in second place in the Web Development category. He told bme.hu: László Lengyel, associate professor of the faculty's Department of Automation and Applied Informatics and director of BME's Centre for University-Industry Cooperation told him about this European event, in which he decided to take part on Mr Lengyel's advice.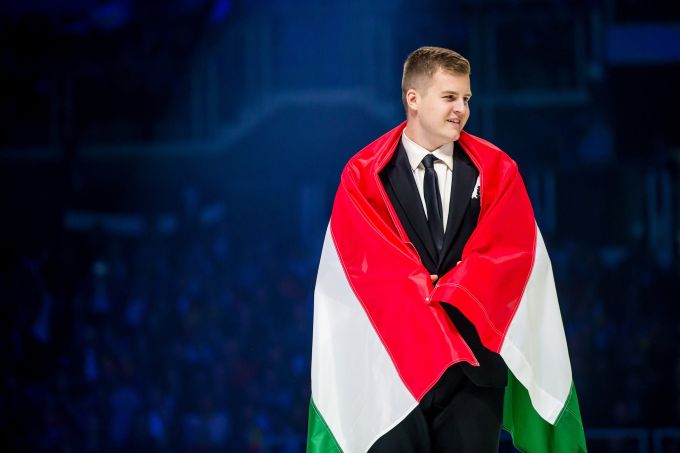 The teams worked on various web developing tasks for an average of 6.5 hours per day. On the first day they had to develop a WordPress-based webstore for ordering products in various colours and patterns. They had client and server based tasks and also had to develop an admin system and an interface. Tasks on the following day included developing an interactive and animated app, which was compatible with both mobile devices and desktop computers, and was able to display functions and graphs. In the morning of the final day they had to develop the landing page and the ticket management system of the Budapest Sekler Cake Festival. For this they were given the text and the visual contents, as well as the design manual. In the afternoon they had to prove themselves in teamwork and design an application, which was similar to Snapchat and worked with the cameras of both desktop computers and mobile telephones.
The students received considerable professional help from their competition partners during their preparation. "We practiced doing typical tasks and tested ourselves in unexpected situations, for example in artificially generated disturbances (noise created by the visitors)", described Ákos Balogh. He added that his university studies came in very useful during the competition: problem solving, thinking in algorithms or applying the object-oriented approach in programming. "This result would have been impossible without the help of my professors", he concluded, adding that he was delighted with his silver medal, and even more delighted with the fact that he has qualified for next year's WorldSkills competition.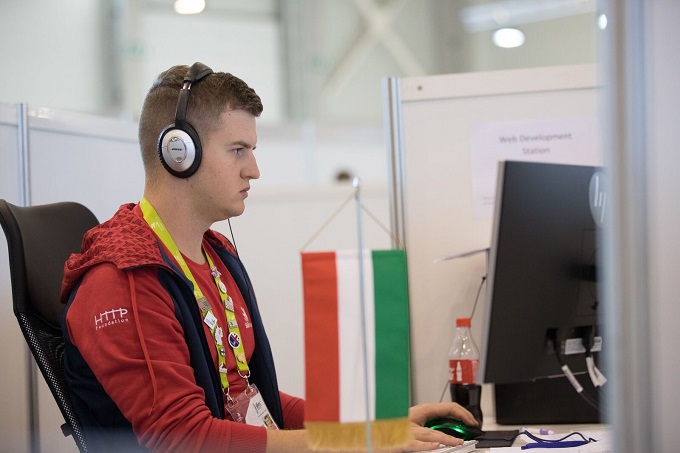 Finalists of Hungary's EuroSkills 2018 delegation
Skill
Competitor
Result
Health and Social Care
Dávid Varholik
Silver medal
Automobile Technology
Attila Hasza
10th place
Metal Roofing
István Sándor
7th place
Cabinetmaking
Krisztián Simon
Gold medal
CNC Milling
Norbert Varga
11th place
Visual Merchandising
Ágnes Sárvári
Medallion for Excellence
(4th place)
Joinery
Ádám János Nagy
Gold medal, Best of Hungary
Painting and Decorating
Szabolcs Cseke
Silver medal
Hairdressing
Alexandra Kovács
Medallion for Excellence
(5th place)
Graphic Design
Alexandra Rádi
11th place
Welding
Dániel Zaja
Bronze medal
ICT Specialists
Levente Déri
 
Tamás Orodán
Medallion for Excellence
(5th place)
Landscape Gardening
Levente Pap
 
Márton Pintér
11th place
Architectural Stonemasonry
Krisztián Balogh
Bronze medal
Bricklaying
Ádám Zoltán Hédl
Medallion for Excellence
(7th place)
Mechatronics
Kristóf Balázs Sipos
 
Zoltán Takács
Gold medal
Heavy Vehicle Technology
Máté Szerletics
9th place
Restaurant Service
Viktória Bernadett Svajda
Medallion for Excellence
(6th place)
Fashion Technology
Ivett Bákonyi
 
Krisztina Gagyi
9th place
Cooking
Friderika Spekova
18th place
Plastering and Dry Wall Systems
Gábor Lóczi
Medallion for Excellence
(6th place)
Beauty Therapy
Viktória Dóra Papp
Medallion for Excellence
(6th place)
Electrical Installations
Péter Leidl
Medallion for Excellence
(4th place)
Floristry
Dániel Takács
Bronze medal
Plumbing and Heating
Ádám Miklós
7th place
Web Development
Ákos Balogh
Silver medal
Carpentry – presentation skills
Gábor Piltman
Bronze medal
The Russian Federation reigned supreme in the points table, followed by Austria in second and France in third place. Hungary finished in fourth place.
The most successful participants of EuroSkills 2018 have qualified for WorldSkills, known as the Skills Olympics, to be held in 2019 in one of Russia's oldest cities, Kazan.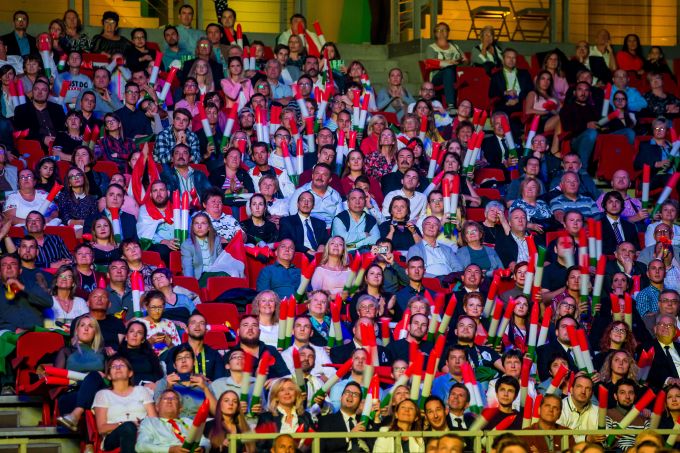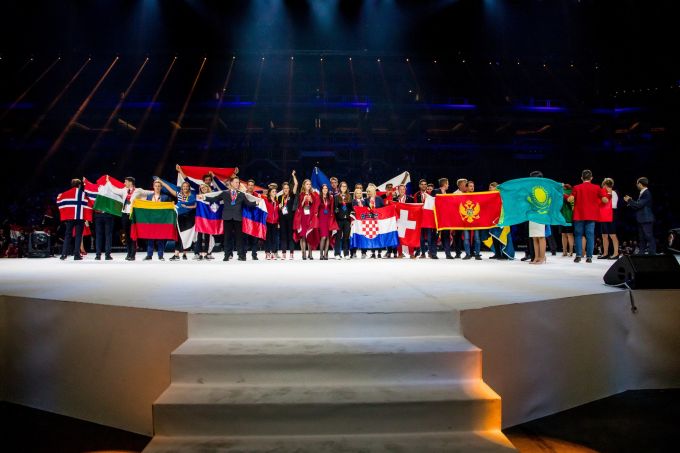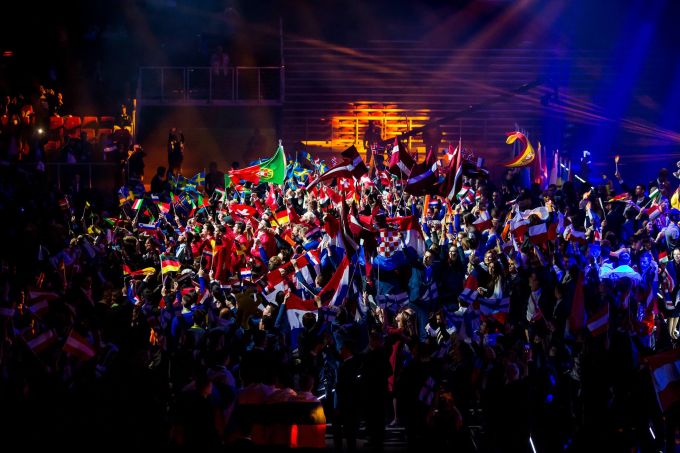 TZS-GI
Source of photographs: MTI, Skills Hungary, EuroSkill2018 Facebook-page