Two scientists from the Faculty of Chemical Technology and Biotechnology awarded significant financing in the latest round of applications.
Experts at BME's Faculty of Chemical Technology and Biotechnology (VBK) set out to research biochemical molecular signalling by gases, which have a crucial impact on the body and thus on our quality of life, and also examine innovative technologies for effective pharmaceutical production in two research projects that have been awarded financing from the CELSA programme. The awarded research groups are led by: György Marosi, professor and deputy head of department at the Department of Organic Chemistry and Technology and Julianna Oláh, assistant professor of the Department of Inorganic and Analytical Chemistry.
At its 2016 board meeting CELSA (Central Europe Leuven Strategic Alliance) decided on the establishment of a virtual common research funding pot, the 'CELSA Research Fund'. A cooperation agreement was signed by the Catholic University of Leuven and Budapest University of Technology and Economics, together with 6 other European universities (Charles University, Czech Technical University in Prague, Eötvös Loránd University, Semmelweis University, University of Ljubljana, University of Tartu).
The goal of the programme is to promote the participation of the partner universities in joint research projects and further develop the quality of R+D+I areas through the collaboration of research groups. The awardees are leveraging their efforts towards future H2020 applications or to its successor or any other competitive European fund.
The project was launched in January 2017 and has been running for 3 years. A joint call for proposals is launched once a year, through which several CELSA research projects are awarded funding. Participants in the May 2019 Board Meeting in Ljubljana confirmed their intention to extend the programme, which is deemed successful by all the partner organisations.
For further details of the programme and a list of past BME awardees go to the subpage of bme.hu.
"Cell research has always been a popular research topic. Our analysis focuses on one of its significant domains, where the Nobel Prize in Physiology or Medicine was recently given to the trio of two American, and one British, scientists. Their discovery is related to establishing how cells can sense and adapt to changing oxygen availability. Similarly, our aim is to have a deeper understanding of the impact of gas molecules on aerobic organisms and the related processes", explained Julianna Oláh, talking about her research plan submitted as a CELSA application.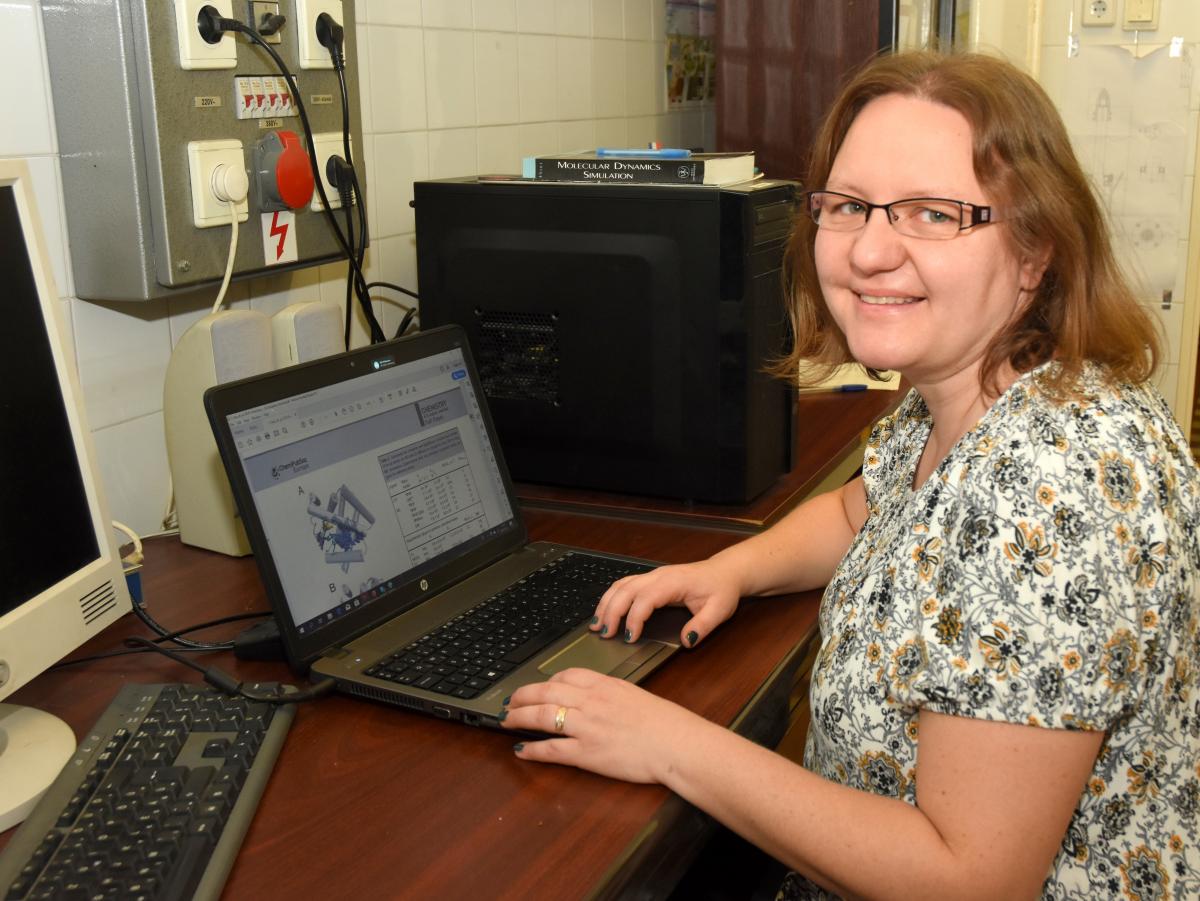 VBK's researcher focuses on soluble guanylyl cyclase (sGC), a giant protein molecule, which is the only known receptor for nitric oxide in the human body. Once the gas molecule binds, secondary signalling molecules are formed, triggering control mechanisms in different parts of the body. Julianna Oláh and her research group are investigating the molecular and atomic level background of all this.
The project involves the collaboration of experts from BME and the Catholic University of Leuven as equal partners: "we had a previous joint project with the Belgian quantum chemistry research group and we hope that our excellent relationship will lead to wonderful new scientific discoveries", Julianna Oláh said of her expectations, adding that they will use the computer programme, developed by their Leuven colleagues, for their method development experiments, which will enable them to study protein molecules from a new aspect. "Global research on the sGC protein is gaining ground, but our research will use a new approach for studying the interaction of proteins and gas molecules, which has been applied to small molecules so far, thus allowing us to have a better insight to their characteristics. We believe that this new information can be used by pharmaceutical companies to review their manufacturing processes for the production of medicines to treat inflammatory and cardiovascular diseases, which affect the immune system and are attributed to faulty proteins", she said summarising the practical benefits of the research.
"It is a tremendous opportunity and also a great honour that our research plan has been given the green light and also financing by an international evaluation committee and our alma mater. This is not only an opportunity that will yield excellent scientific results, but it also helps us to expand our academic relations and create new international collaborations. Additional benefits of such a project include joint efforts to think together, find the focus of our research and learn from each other. We hope that we are able to present our findings soon, as well as gain enough expertise and practical knowledge to submit future EU applications", said Julianna Oláh.
Members of the research group, participating in the CELSA project:
BME – Julianna Oláh, Ahmed Rozza, Marcell Papp
KULeuven - Professor Jeremy N. Harvey
(Julianna Oláh has been interviewed by bme.hu about a grant that she had previously been awarded - Editor's note.)
"More and more pharmaceutical companies use APIs (active pharmaceutical ingredients) which are effective in treating certain diseases, but have low and variable bioavailability. Comprehensive knowledge of the phase structure of materials and the use of innovative continuous manufacturing technologies can successfully improve dissolution rates. Such methods lead to significant profit increase and better productivity, but their introduction into the industry requires great care and attention. Our aim is to add to this knowledge to help our domestic and international partners, including Gedeon Richter Plc. and Johnson and Johnson Pharmaceuticals (Janssen)", said György Marosi about the work of the other research group that has been awarded financing by CELSA.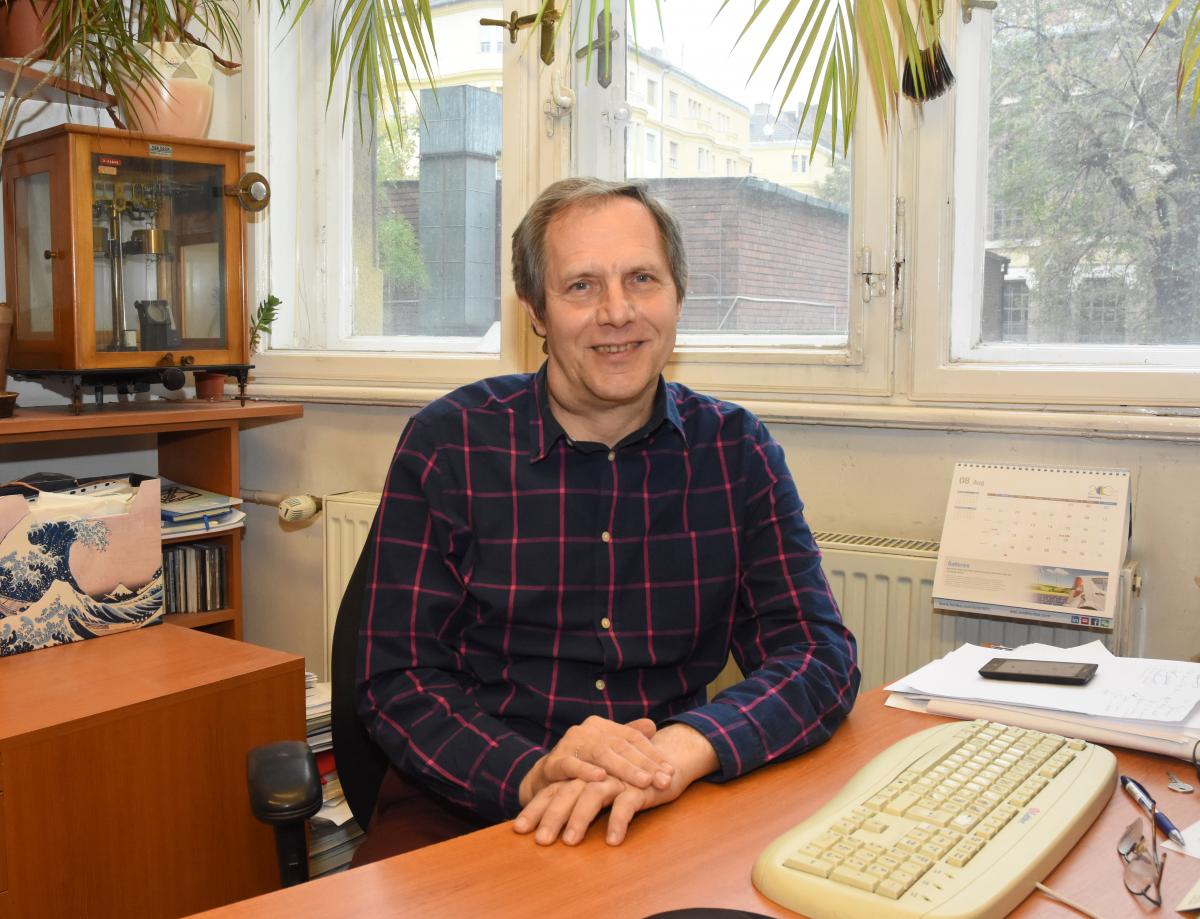 VBK's professor explained that batch production uses large volumes and the quality assessment of pharmaceutical products is conducted by production phases, usually within a manufacturing technology system, which is inflexible and struggles to meet the rapidly changing market demands. "This may lead to stockout from time to time", the professor continued, adding that in his view the solution is a properly controlled end-to-end production method. We must have a thorough understanding of the various parts of the process and manage them in an integrated way, so that any problem can be detected straight away and the loss of APIs minimised. The professor brought the example of a drug used to treat AIDS, where the manufacturing technology has been revolutionised: initially the API was poured into plastic capsules, which needed to be refrigerated, which was not always possible in Africa, due to the climate and the limited infrastructure, resulting in spoiled products. Using reliable technology they produced a product in solid dosage form, which did not need to be refrigerated, and could reach many more patients in need. BME's researchers successfully implemented the continuous production of acetylsalicylic acid (the active substance of aspirin) from synthesis to tablet form. Theirs is the first published "end to end" technology, which may bring a breakthrough in the pharmaceutical industry.
The currently awarded CELSA project is of great importance from a practical aspect. It is being implemented in collaboration with experts from the University of Leuven: participants at BME will conduct experiments in innovative material production and participate in process development, while their Belgian colleagues will carry out thermal analyses and also examine the phase structure and temperature dependent behaviour of materials produced in BME's laboratories. We mostly focus on analysing the processes of electrostatic spinning and spray drying. The pharma industry-scale version of the former was introduced by BME in experiments aimed at producing new forms of synthetic and biodrugs", György Marosi emphasised.
Members of the research group, participating in the CELSA project:
BME - György Marosi, Zsombor Kristóf Nagy, Edina Szabó, Enikő Jaksa-Borbás, Attila Farkas, Tamás Igricz
KULeuven - Professor Guy Van den Mooter
Richter Gedeon Nyrt. - Balázs Démuth
"We foresee significant changes in the pharmaceutical industry and the production of drugs, which will require considerable expertise, as well as the cooperation of industry professionals and academics. Our research focuses on a dynamically changing field and we wish to pass on our results to the younger generation of experts as soon as possible, because we are counting on their knowledge, creativity and motivation in future projects, similar to those funded by CELSA. We hope that our work will pique the curiosity of enthusiastic and talented young people, who will be attracted to a career in science", explained György Marosi.
TZS-GI
Photo: Ildikó Takács