Tibor Czigány rector hosts Morocco's Minister for Higher Education, Scientific Research and Innovation and his delegation.
The ten-member delegation led by Abdellatif Miraoui, Moroccan Minister for Higher Education, Scientific Research and Innovation included - the Ministry's Director for Cooperation and Partnership and Director for Scientific Research and Innovation - as well as the Presidents of two Moroccan universities (University of Sidi Mohamed Ben Abdellah of Fez, University of Sultan Moulay Slimane of Beni Mellal), H.E. The participants discussed the issue of mobility cooperation for teaching staff and students between BME and its Moroccan partners as well as the possibility of a PhD exchange programme and joint supervision.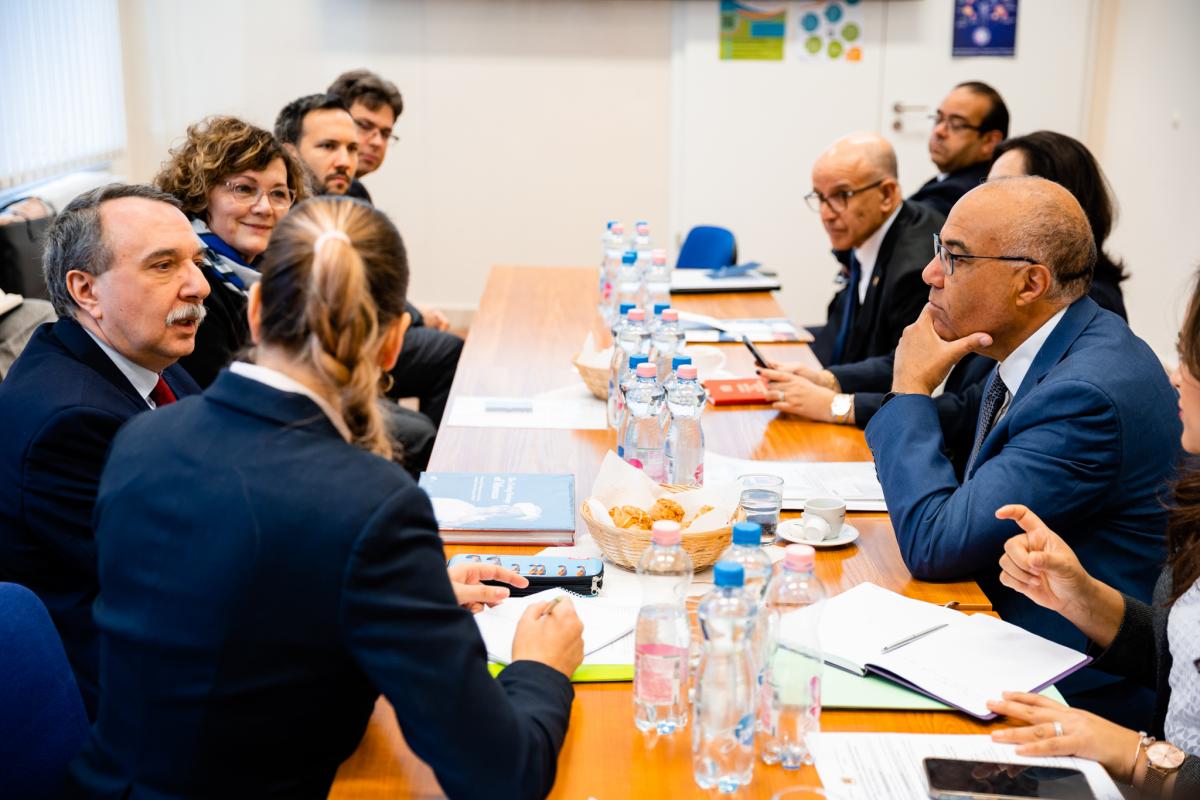 At the meeting, Emília Csiszár, vice-rector for international affairs, informed the ministerial delegation about BME's foreign language programmes and international partnerships. Following the bilateral discussion and the university's presentation, Minister Abdellatif Miraoui and his colleagues visited the laboratories of the Department of Polymer Engineering as the Faculty of Mechanical Engineering has been pursuing an active research collaboration with the École Supérieure des Industries du Textile et de l'Habillement from Casablanca since 2016. The laboratory visit was hosted by Tamás Bárány, department head and associate professor.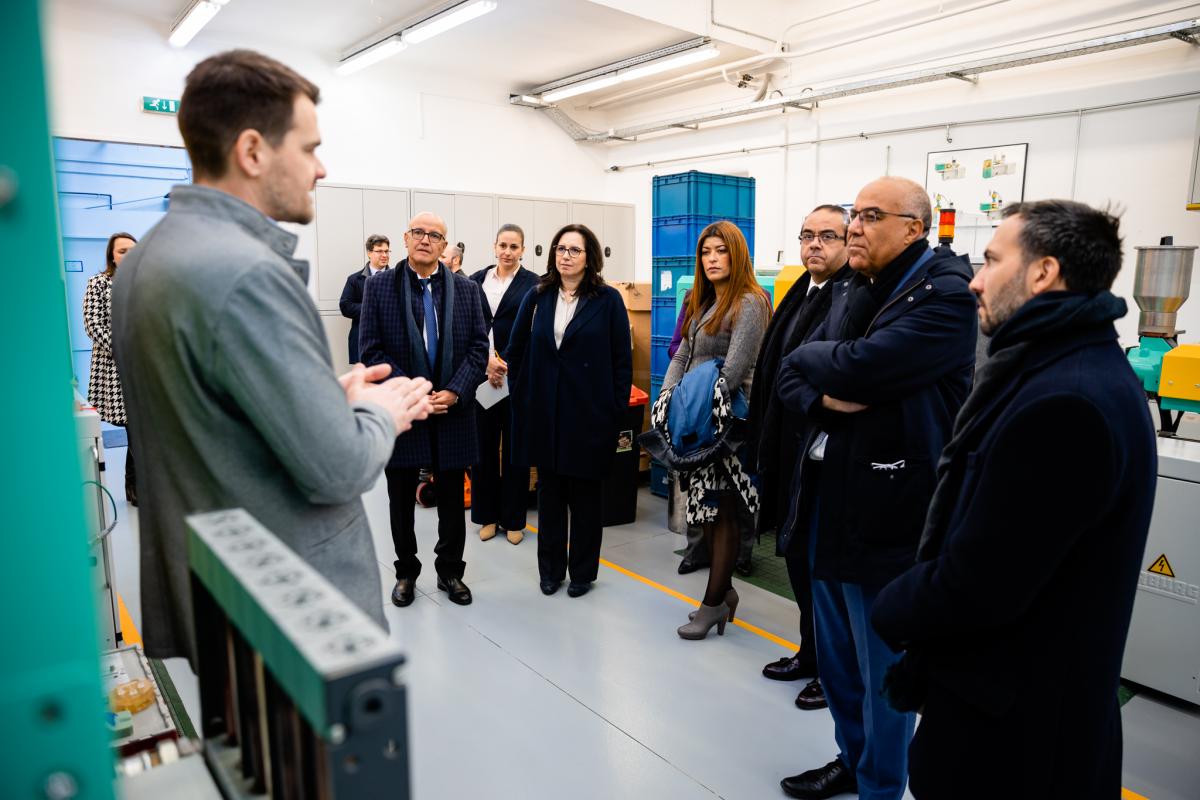 The ministerial delegation also met János Csák, Minister for Culture and Innovation and Péter Szijjártó, Minister for International Affairs.
Currently, BME has 30 students from Morocco studying in one of the 37 foreign language programmes. The total number of BME's international students is approximately 2500 at present.
Rector's Cabinet Communications Directorate
Photo: B. Geberle